1/8 scale FRED/EOT Devices
Custom builds
Your choice of yellow, gray, or red
Dummy glad hand additional $5
Flag holder and flag for $18
$130 USD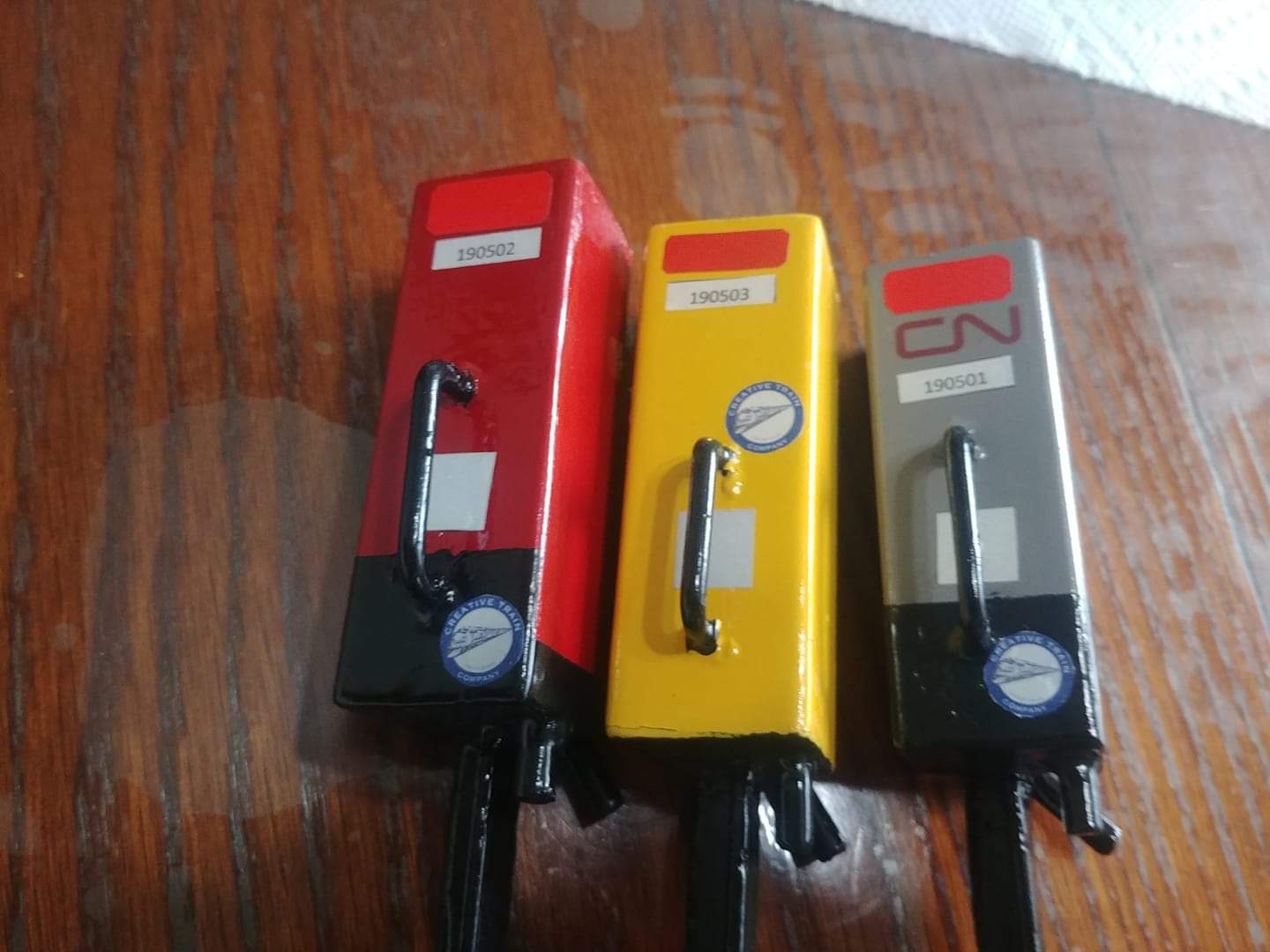 Creative Train Company manufactures and sells quality 1.5" and 1.6" scale train cars.
Whether you're a hobbyist who's looking for a head-start or a train complete with paint and decals, Creative Train Company is the right place.
Creative Train Company is accepting new orders! Contact us by phone or email to discuss your scale trains and see how we can work together to fit your needs.
Phone: +1 (204) 332-0492
Email: [email protected]
Interested in trains?
Let us know and we'll talk.
Gallery
Here are some of our most recent creations. View the full gallery
See some of the train cars and accessories that have been built by Creative Train Company in the past. Not looking for anything custom? Contact us for details.
Don't take our word for it, read what others are saying about us
...what a great job you did on the Shorty Tank Car. We love the detail, and the quality of the car. The new tanker will now be servicing towns along the Great Western Island Railroad. Looking forward to buying more rolling stock from Creative Train Company.
– Wayne and Barbara, Great Western Island Railroad
Most awesome and rare car modeled in any scale of railroading for fans of these cars!
– Eddie Toombs
Customer Gallery
Don't take our word for it, check out these pictures from our customers
Do you have another one to add to the gallery? Contact us